Adult Treatment - Damon Orthodontics
Braces aren't just for Kids Anymore
Tooth alignment can be improved at any age if your gums and bone structure are healthy. We offer a variety of treatments that are designed for different age groups – including adults. A new smile can begin today.
Orthodontic treatment at later stages in life can dramatically improve your personal appearance and self-esteem. Improving the health of your teeth and gums is equally important. Crooked teeth and a bad bite can contribute to gum and bone loss, tooth decay, abnormal wear of the tooth enamel and surfaces, headaches and jaw joint (TMJ/TMD) pain.
Good news! The new techniques and appliances we use greatly reduce discomfort levels, decrease the frequency of visits, shorten treatment time and may allow you to choose from several options. Your options may include the Damon® Smiles ultra slim and smooth braces, available in Damon Clear nearly invisible braces. We also provide Invisalign clear aligners to move teeth.
During the initial examination, the doctors will determine the best possible treatment for your individual needs. During this initial examination, they will outline a treatment plan for you. Our treatment coordinator will provide scheduling options and discuss affordable payment methods.
A large percentage of our patients are adults, and they agree that it's never too late to improve their greatest asset – their smile.
Composite & Porcelain Veneers
Our dentists are your Regina porcelain veneer specialists. If you're wanting to improve your smile with cosmetic dentistry or looking to repair a chipped tooth, then veneers are a good treatment option. Both composite and porcelain veneers are a good for correcting minor cosmetic issues with your smile. Composite veneers are typically done chair-side with our dentists and do not involve any return visits. These can give a great new look to any smile but are typically a quicker fix with less longevity as composite veneers tend to last only a few years.
With porcelain veneers, you're receiving "state of the art" treatment and long lasting smile restoration. The lifespan of porcelain veneers can last 7-10 years or even longer with proper oral hygiene and care. The difference between composite and porcelain means an extra visit or two to the office, as a lab technician is responsible for the creation of the veneer.

3 Locations To Serve You in Spokane, WA.  
Mon: 7:30 AM-5:00PM
Tue: 7:30 AM-5:00PM
Wed: 7:30 AM-5:00PM
Thur: 7:30 AM-5:00PM
Fri: 7:30 AM-5:00PM
New Patient Consultation Offer
Xrays, Oral Exam and Smile Assessment
Questions About Adult Braces
More and more adults are turning to braces, hoping to achieve the perfect smile and bite they have always dreamed about. Braces are a great option to straighten teeth, space out crowded teeth, and close gaps in your smile. 
However, the outcome of your teeth heavily depends on how well you care for your braces during treatment. Before committing to tooth correction, it is a good idea to know exactly what you are getting into to be better prepared. Get answers below to frequently asked questions about braces and what is involved.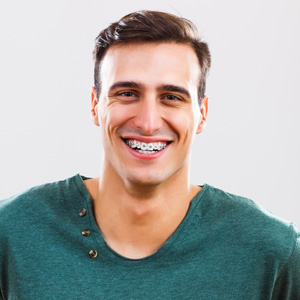 Frequently Asked Questions: