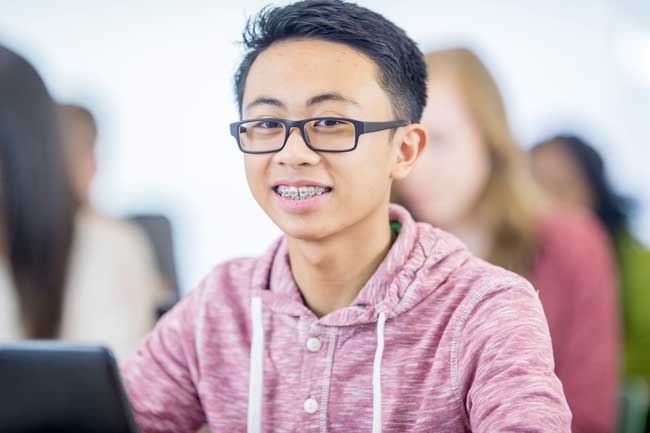 If you need to fix a problem with your teeth such as crooked teeth, gaps, overbites and underbites, jaw misalignment or other issues that a dentist cannot fix, then you will need to see an orthodontist to potentially have braces or additional appliances. You may not know the best place to start, but there are many useful tips that can help you choose the best orthodontist for you.
It doesn't matter your age; an orthodontist can treat people of all ages. It is best that you are certain in your choice of orthodontist as treatments can be expensive and can last anywhere from several months to several years.
The first option is to ask others for recommendations. You may already know friends and family that have previously had treatments from an orthodontist, and they can recommend one for you. If not, try asking your dentist as they will usually refer their patients to see an orthodontist and will recommend you to a professional, qualified orthodontist.
If you have some orthodontists in mind, don't hesitate to book a consultation with each one. Most orthodontists will offer free initial consultations and can give you an exact treatment cost before you leave. Write down a list of questions to ask each orthodontist you speak to; their answers will help determine which one you are satisfied with the most.
Consider looking up reviews online for each orthodontist that you consider, this will reassure you that other patients have had pleasant experiences. Make sure you that once you have found an orthodontist or have a list of potential orthodontists, that you search for their backgrounds. This includes education, qualifications and training. It is vital that you make sure your orthodontist is qualified to carry out orthodontic work and is not running a practice illegally, as you don't want to run into any problems during your treatment. You can also check that your orthodontist is a board-certified orthodontist that has gone through an extended training program with an accredited orthodontic provider.
Finding the best orthodontist for your treatment can be a daunting task, especially if you have a complicated case. Just remember the following tips:
Ask friends, family or your dentist for recommendations of an orthodontist.
Book consultations with more than one orthodontist and ask the questions you want to know before making a decision. Especially make a list of the prices of each one, you may find one is excessively higher than the rest which could be due to higher quality care or treatment or overcharging.
Look for reviews on each orthodontist.
Search for education, training and qualifications of an orthodontist to ensure they are professionally qualified to practice orthodontics.
Check that the orthodontist is a board-certified orthodontist.
Choosing an orthodontist is a long-term investment, so take your time and make sure you are confident with the choice you make in the end.