Damon Orthodontics are CERTIFIED Invisalign® providers
Invisalign is a clear removable tray that provides tooth movement. It is esthetic, and can barely be seen by peers. Also, it does not have metal attachments and wires. Thus, brushing and flossing is easy.
It is recommended to remove invisalign when eating or drinking, and when brushing your teeth.
Invisalign works by providing a small amount of tooth movement with each aligner tray. You will be given several trays (number depending on your customized treatment plan), and each tray will be worn for two weeks each.
If you qualify, You will visit us about every six to ten weeks so we can monitor your treatment.

3 Locations To Serve You in Spokane, WA.  
Mon: 8:00 AM-4:00PM
Tue: 8:00 AM-4:00PM
Wed: 8:00 AM-4:00PM
Thur: 8:00 AM-4:00PM
Fri: 8:00 AM-4:00PM
New Patient Consultation Offer
Xrays, Oral Exam and Smile Assessment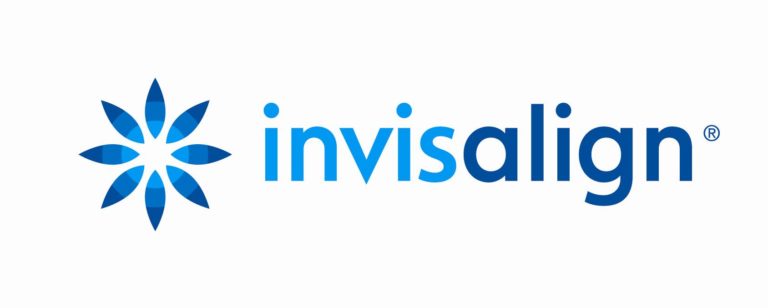 Invisalign Is The Best Alternative to Metal Braces
Clear or invisible braces is the term many consumers use when they talk options that don't include traditional braces. Invisalign aligners are convenient, comfortable, and less noticeable than traditional braces. No matter what stage you're at in life, Invisalign aligners works perfectly well with both teenagers and adults.
If you're interested in getting Invisalign, Damon Orthodontics offers in-house financing at 0% with no credit check.
We offer low monthly payments that are interest-FREE. Flexible low down-payment and zero interest financing, we will work to find a payment plan that works for you and your budget.
Damon Orthodontics provides free-of-charge complimentary consultations. We would love to meet you!
To start this journey, book your free consultation. Invisalign isn't right for all patients, and our staff, and Dr Clay & Paul can help you determine if you will benefit from the Invisalign treatment or if you require other treatments.
Dr Clay & Paul will detect what type of issues your teeth may have. Common orthodontic problems include overbites, underbites, crossbites, or crowded teeth. You may need x-rays to help us determine what your teeth require. If we find that Invisalign can't be used to straighten your smile, then we will give you other alternatives.
Keep in mind that it's important to be completely honest with us. Your lifestyle, habits, and preferences can determine if Invisalign is the best option you want to invest in. Your consultation will go over the cost for the treatment, as well as the amount of time you'll spend in treatment. Treatments can last a little as a few months to a couple of years.
Custom Invisalign Process
The process begins once we determine that Invisalign is the best option for you and you consent to treatment. Then, we will use a scanner to create a 3D image of your teeth. These 3D images will help us generate a customized aligner for your teeth. Your aligners are then shaped to your teeth as well as your gums. This process ensures us that these aligners will fit comfortably with your teeth.
Once you put the Invisalign aligners on for the first time, we will check them to make sure nothing is poking your gums or hurting your teeth. Be honest with our staff and let us know if the Invisalign aligners are uncomfortable. Feel free to ask us questions. We are more than happy to answer any questions you have about your Invisalign aligners. Call if you think of any questions or any issues arise. 
During the Invisalign Treatment
Like we mentioned above, the Invisalign aligner you will be wearing can vary in time. At any Damon Orthodontics location, we will set an amount of time for your treatment. We recommend you wear the aligners as often as possible and only removing them for eating, flossing, or brushing your teeth. It's important you remove your Invisalign aligners if you're drinking anything else other than water. This will help you minimize your chances of developing tooth decay or staining your aligners. Brush and floss your teeth normally after every meal. 
We typically require scheduled checkups during your treatment to make sure your aligners are tracking well and that your teeth are following the plan the doctors have set up. This will also give you the opportunity to pick up a new set of aligners to continue moving forward with your treatment.
Once the treatment has been completed, we will receive retainers to help stabilize the correction. Don't worry it will not be necessary to wear your retainer all day as you did during your treatment. We found that wearing them every night was sufficient.
Invisalign Frequently Asked Questions: